AWAKEN THE TEACHER INSIDE
YOU ARE MEANT TO MAKE A DIFFERENCE IN THIS WORLD
BRING THE MAGIC YOU HAVE INSIDE
In this 3-day meditation training, you will awaken the teacher inside of you. I will take you on a soul travel journeyto uncover your big Why and your message. Transform your insecurities and negative beliefs into supporting ones and Rediscover your authentic powers as a Teacher. There is so much potential waiting to be unlocked and there are people waiting to learn what you came here to teach.
Feel empowered and confident in your message and your unique value
There is a special gift inside of you since the moment you came to this earth. You have come here with a special mission, and that mission can be found deep down in your Soul. In meditation One, I will guide you back that truth within you, and awaken your teacher.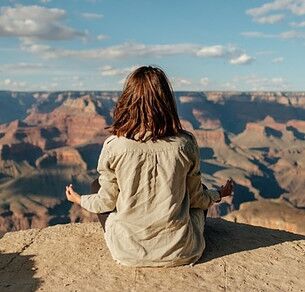 Become confident to speak your truth and share it unapologetically.
What is stopping you from truly stepping into your Purpose and being the teacher you came here to be? Most likely you have some doubts and fears, and maybe even some imperfections. What if those imperfections are exactly what you need to Bring to this World. Let your insecurities be your greatest teacher.
Start teaching today and add value to other people's lives.
Why wait until you become a master in something? You can already help hundreds of people get to where you are today. Let this third guided meditation guide you to see the value you already have inside of you, and help you to get into action mode directly.